Explore the Featured Articles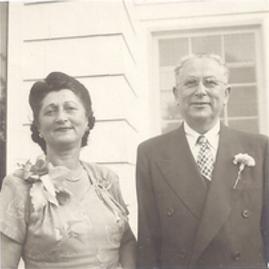 Sadie Blumenthal and her husband Louis Polonsky (the composer's paternal grandparents) emigrated from Lodz, Poland in 1909 and lived in the Bronx, NYC and later Long Beach, Long Island, NY.  Louis owned and managed a button factory.   They had 2 children, Seymour and Arthur.  In 1933 the family surname became Post.
A Young Sadie Blumenthal Polonsky holding Arthur, the composer's father.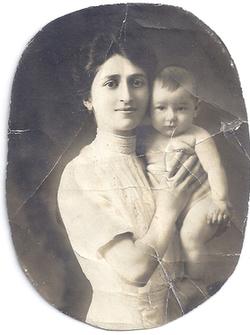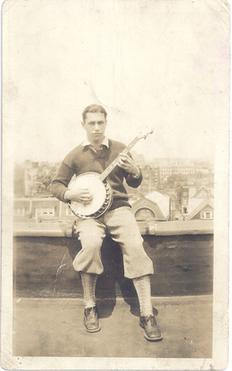 Teenager Arthur Polonsky (Post) in his student days. He was born in New York City, attended medical school at the University of Bern School of Medicine in Switzerland, returned to New York City and began a private practice.  In 1941 he met Ruth Gaston, the composer's mother.  In the same year he enlisted in the Army and served as a Major in the medical corps in the European-African-Middle Eastern Theater of Operations in which he was awarded the EAME Campaign Ribbon with 4 battle stars, among other decorations and citations.
The composer at age 6 with his maternal grandparents and mother.  In 1915 some of the Gerchtruk family emigrated from Sevastopol, Russia, due to dangerous political conditions.  Isidor Gerchtruk immigrated to France and trained as an haute cortier (master tailor) and used the surname Gaston.  After arriving in New York City from France he married Sarah Rosenfeld.  In 1915 now as Paul Gaston he obtained employment at the Bergdorf Goodman store in New York City where he worked as a custom tailor for Mr. Goodman and his clients for his entire career of about 50 years.
The composer's mother, Ruth Dorothea Gaston was born in New York City in 1922.  She worked as a runway model in the NYC garment center until her marriage to Arthur Post in 1946.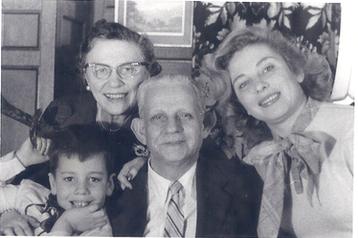 Grasp the Chalice of the Soul